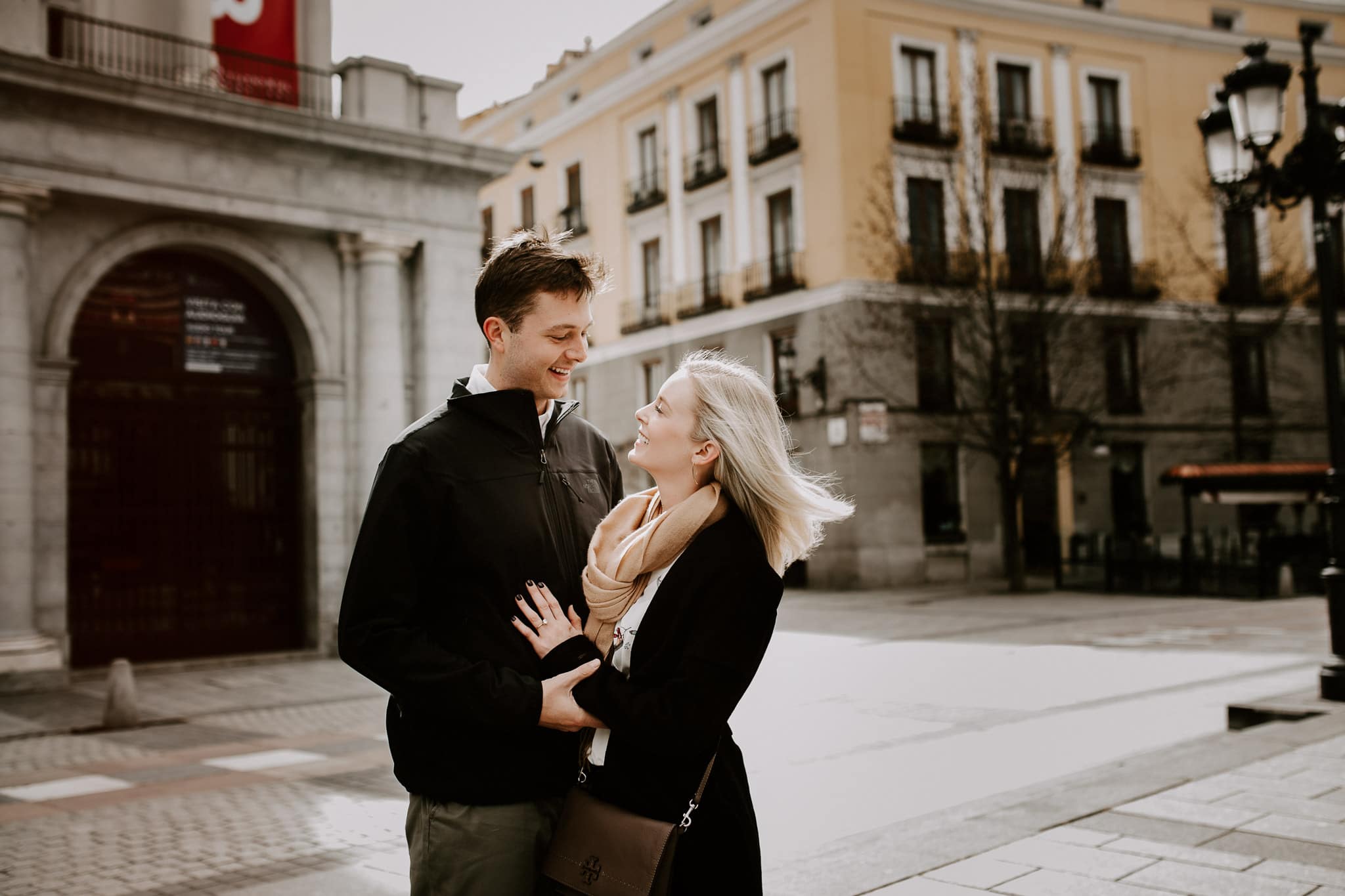 Madrid Engagement Photography
We love when we see love through our lenses! We share a beautiful morning with Lauren & Matthew during their engagement photoshoot in Madrid and they could not look better.
«We had a great time in Madrid. We decided to come to Madrid because we have been wanting to go to Spain for a while, and because of the history. We also went to Toledo, Avila, and Segovia. Our favourite part of the trip was learning about the culture, the food and of course the wine!»
Wishing you guys more adventures together!!! Cheers…
Click here if you want to check more Madrid Engagement Photography.